We Are Fremont's Pool Removal Experts

This page is for homeowners who want to know more about our Fremont, CA pool removal service. Choosing to remove your backyard swimming pool is a tremendous job, and it requires using a professional pool demolition company to get the job done right. We want our customers to know what removing their pool entails, as well as California's legal code regarding pool demolition. Call today to schedule a consultation with the leading pool demolition specialists in Fremont, California.
Our Hassle Free Pool Fill In Process
Pool demolition in California is a lot more complicated than simply breaking up concrete. A professional Fremont pool demolition contractor starts planning how to remove your pool long before any digging begins. They visit the pool site to assess the situation and answer any questions the homeowner has about the process. Once the contract is signed, the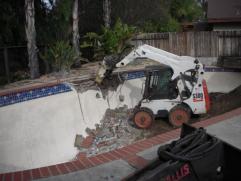 pool must first be safely drained and all utility lines in the backyard mapped out before the heavy machinery is brought onto the site.
Excavating and demolishing a pool requires using industrial equipment that is capable of breaking through inches of concrete and thick rebar supports. Many pools in Northern California were solidly built to withstand earthquakes, and safely destroying them is a careful process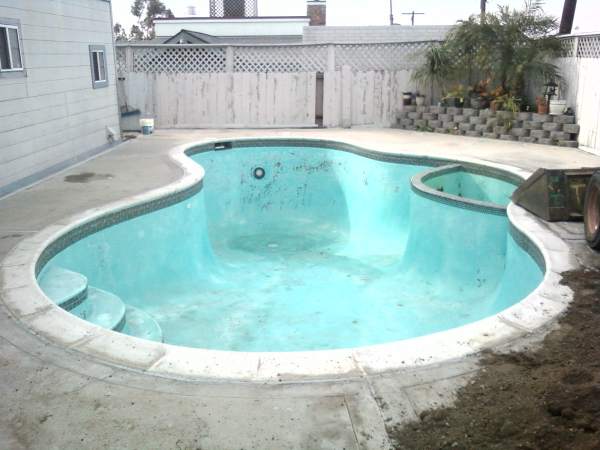 that only contractors with years of experience should attempt. Once the pool is utterly demolished, all the concrete material is properly removed to an authorized disposal location. Only then is the empty area filled in with fresh dirt. Again, professional pool removal contractors in Fremont know that they need to apply the new dirt slowly, being careful to compact the different layers to avoid any future issues with the ground subsiding. By the time a qualified Fremont pool removal contractor finishes the job, you will never be able to tell that you once had a pool at all.
Laws on Swimming Pool Removal in Fremont CA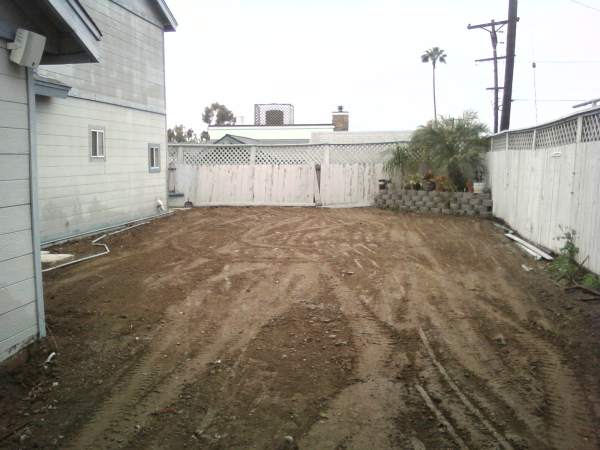 The state of California and its local counties and cities have laws regarding proper pool removal. It is essential that your contractor obey all of them. To begin with, Fremont law requires that all Fremont pool excavations need a permit. Many cities are now also requiring that all pool demolitions and fill-ins need to be looked at by a soils engineer, who then submits a letter with the permit. This is because corrupt contractors were filling in pools using sub-par materials, resulting in serious ground issues. Professional contractors are well versed in all legal requirements about pool removal. Don't risk paying a contractor who doesn't adhere to the law, or else you are just wasting your money.