The Fremont Sprinkler Repair Authorities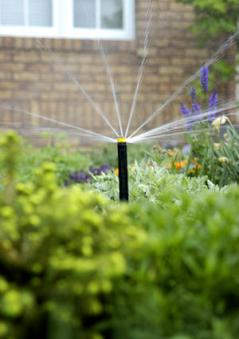 With over a decade of experience designing landscapes, installing stonework, and repairing sprinkler systems, we're hard to beat. We're a family-owned business, too, which means you can expect us to stand behind each and every job we perform.
We hold our employees to the highest standard so that every job done will be a job well done. We put our Fremont sprinkler repair technicians through a year of training before ever letting them near your home, because we don't want anyone in the field who can't represent our company at its best. We also perform intense background checks on all our employees to ensure that you'll never have to deal with a technician who doesn't meet our ethical standards.
Contact our Fremont sprinkler repair experts today and you can consider your job done.
" Definitely the best sprinkler repair in Fremont. They were friendly, accurate, and had no trouble putting my yard back together after doing some really serious repairs. Great work, guys."

- Ron H.
" They had to completely re-pipe my whole sprinkler system. It was done faster than I thought possible and when they were done you couldn't even tell they had dug up the lawn. A+++ work. I will never call anyone else."

- Brenna S.